let employers come to you
The campus networking event that brings employers to students.
Hundreds of employer representatives will be on campus the night before the career fair and they all want to talk to you. This is your opportunity to mingle with your peers and invite employers into your conversation. You will get the chance to meet company reps in a less formal way over refreshments and music. Make an impression and then follow-up with them the next day at the Career Fair!
First, you will sign in. There will be tables set up with departments, student organizations and design teams. Feel free to hang in the general area of the group you most want to identify with (or move around).
Are you a part of a student organization or design team? Wear your designated polo or t-shirt to help you stand out from the crowd and be easily identified by employers that want to know more about what you do! If you have questions about appropriate attire for this event, contact COER.
This welcoming environment is meant to inspire conversation and encourage meaningful connections with employers and Missouri S&T students. Although this event is not formal, it is a professional environment where you are encouraged to practice your networking and business etiquette skills.
NO Resumes allowed.
ALL students welcome.
EVENT TIME & LOCATION:
The Toomey Lawn
September 25, 2023 5PM-7PM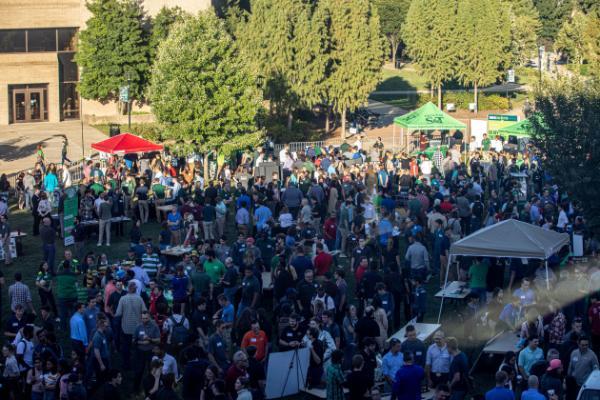 Download File
Prepare for Miner Mingle
Tips and tricks for networking specifically geared for this event.
2022 Presentation